Along the same road where I photographed the power lines and spiderwebs, Walker pointed out a spot where a large limb (or small tree) has been cut down after growing around a line.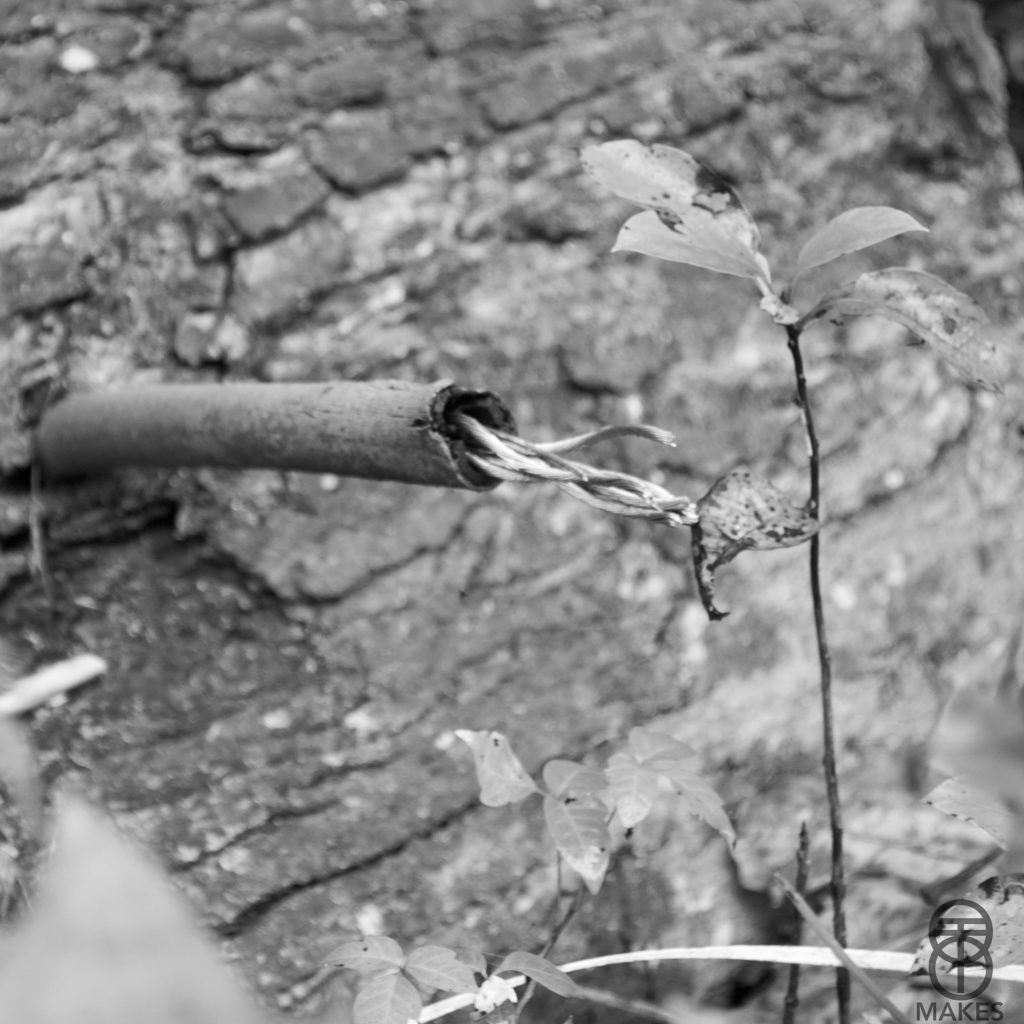 The tree lay in a ditch, surrounded by poison ivy, so photographing it was a challenge. I ended up aligning the camera by taking several blind photos and picking the angle which worked best. After that, I set the D3100 stock lens to manual focus and took a series of some dozen photos with an f/5.6 aperature, manuals adjusting the zoom of each photo without looking.
I'm not especially enamored of the colors in this photo. There are too many browns and the particular shade of green is not one I like very much, so I am not holding this up as a fantastic photo.
But the subject begged to documented and the potentially hazardous location resulted in some fun adjustments to my usual methods, so it was absolutely worth sharing.
Your kids can take classes with me at OutSchool, and I will have courses for adults up and running soon. Interact and see more of my art on Instagram, Facebook, or Twitter, or sit back and watch some of my Maker and travel videos over on YouTube. I also write novels and an ongoing family drama series called In Such Times. If you really like my work you can support me on Patreon.